Welcome to DRDSonline.com
Since 2002, Done Right Digital Services has been using the latest digital production equipment, from initial conception to the final delivery. We will work directly with you or your team to create a seamless project without the burden of dealing with multiple companies. So, if your next project requires outsourcing part or the entire job give us a call.
Legal photo and video:
We provide our clients with a range of photography and legal video services. By combining visual plus audio clarity technology with solid experience, DRDS delivers a level of customer satisfaction unparalleled in the legal industry as a sub-contractor to Court Reporting Agencies and Litigation Support Companies.
Corporate:
If your next: training, seminar, trade show, workshop or meeting requires being filmed or photographed for orientation, prosperity and or sales purpuses DRDS is the one call you must make.
Also, There are many benefits in creating business or corporate videos. For instance, prospects are able to watch your video at their own pace; it also presents standardized information for every viewer. You have complete control of your message--viewers are presented with the information you want, in the exact order you want it.

Video Services that we offer are as follow:
Depositions, Site Shoots, Day in the Life,
CLE Classes, Training, Safety and Orientation Videos,
Seminars, Tradeshows, Workshops Videos,
Meetings, Sexual Harrassment Videos,
Focus Group Videos,Company History Videos,
Events & Parties.

Photography Services that we offer are as follow:
Site Shoots, Events & Seminars.

Additional Services that complete the package are as follow:
Video Duplication, Media Duplication, CD/DVD Transfer, Video Sync and Editing.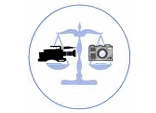 Done Right Digital Services

Phone:
1-718-812-5923


Email Contact
info@DRDSonline.com

Other Services: